Product matching is a result of many factors, including provider marketing criteria. Matches or products included are from providers who compensate us. This compensation may impact which products appear and how they appear.
Compare Pest Control Services in December 2023
Top Recommended
Terminix Pest Control
For more than 95 years, we've protected what's most valuable to you, with trusted local specialists who go above and beyond to care for you and your home, 365 days a year. When you need Terminix to nix your problem, it's not just a promise. It's a guarantee.
Other Home Service Offers
Top Recommended
Leaf Filter Gutter Protection
From roof to foundation, the damage caused by clogged gutters can be devastating for your home. With LeafFilter, you're protected and backed by a lifetime warranty.
Top Recommended
ADT Home Security
From video surveillance to home automation, door sensors to carbon monoxide detectors… you´ll feel safer with an ADT home security system.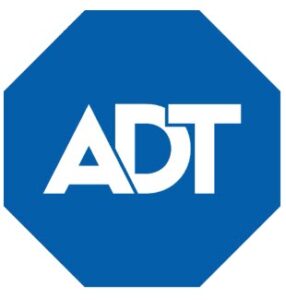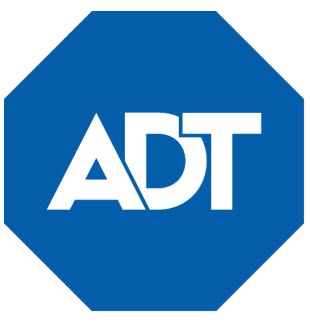 Limited Time: Save up to 30% on your system *Min contract and conditions apply. Click below for full terms.
24-hour monitoring
Real-time video surveillance from virtually any device
*Terms and Conditions
Safety Days save up to 30%:  Requires 36-month monitoring contract with ADT Video starting at $56.99/mo. with QSP for professionally installed systems, (24-month monitoring contract in California, total fees from $1,367.76), and enrollment in ADT EasyPay, OR month to month monitoring contract for Self Set Up systems with video service starting at $36.99 (one month minimum). Offer excludes already discounted equipment bundles. Offer includes 30% off professionally installed systems with video service or Self Set Up systems with video service purchased online; 15% off professionally installed systems without video service or Self Set Up systems without video service purchased online; and 10% off Self Set Up without video service purchased over the phone.  Max discount $550. Minimum purchase price of $599 for professionally installed systems, and $198.94 for Self-Set Up systems, after promotion is applied depending on geographic location. Limit one per customer, not combinable with other offers. Upon early termination of 36-month monitoring contract, ADT may charge 75% of the monthly service charges due for the balance of the initial contract term. Quality Service Plan (QSP) is ADT's Extended Limited Warranty. Professional monitoring required for ADT to notify emergency contacts or services on your behalf.  Service and installation charges vary depending on system configuration, equipment and services selected. Google and Google Outdoor Nest Cam are trademarks of Google LLC. Nest Hub requires a Wi-Fi network, a nearby electrical outlet, and a compatible (Android, iOS) mobile device. Minimum OS requirements are available at g.co/home/req. iOS is a trademark of Cisco and is used under license. Expires 7/31/23.
Top Recommended
Choice Home Warranty
We believe Choice Home Warranties are the most comprehensive, flexible and value-priced on the market. We do everything we can to help you get back on track - that's the difference
We could all use a little company these days, but the six and eight-legged might not cut it.  If you are experiencing a pest invasion, how do you know which pest control company will do the best job? A quick Google search of the best pest control services near me will lead you to hundreds of pest control companies hustling for your business. These companies are some of the best right now.
Top General Pest Control Companies in December 2023
Terminix
Terminix has locations in 45 states and handles a wide range of pests. Their experience stretches from bedbugs to rodents. They're best known for treating the uncommon pest problem, like scorpions. If you need a specialist for weird pest problems like scorpions, call Terminix. They also work well for general extermination.  Learn more today!
Orkin
Orkin has a broad scope of pest control and extra services. They handle rodents, insects, and other pests. That means if your pest problem pivots, you can call the same company because of their breadth of services. Orkin deals with termites, bed bugs, rodents, and just about any other pest you can imagine, using a variety of prevention and eradication techniques.
If you're looking for a generally good exterminator, consider Orkin. You can find them anywhere, and they will help you deal with general problems. If you're looking for a specialist, keep reading.
Eco-Wise Pest
Eco-Wise also has a full breadth of services in 31 states and 2 Canadian provinces. They deal with pests of all kinds but have a different method than Terminix and Orkin.  Eco-wise prides itself on finding the most ecologically safe solutions to pest control. They focus on pest prevention and exclusion services by using non-chemical tools and tactics. They aim to reduce human and animal exposure to dangerous pesticides.
Their services include a thorough inspection of your property and a promise to keep customers informed during the entire process.  If you're sensitive to chemicals or have kids or animals in the house, Eco-wise is a good choice.  Some clients may believe that the less toxic the chemical, though, the less effective the method.
Truly Nolen
Truly Nolen specializes in pest removal in states that have extreme weather. They have a precision method of targeting pests by looking at what invades homes during specific seasons. Their targeting looks at prevalent pests every four months and then targets them.  They target specific pests depending on the season every four months.
Truly Nolen serves people in 30 different countries, including Canada and Puerto Rico. They offer the same services in all of their locations. If you need an exterminator to deal with seasonal bugs and pests, then you might consider Truly Nolen.
Rentokil
Rentokil, also known as Steritech, Ehrlich, or Rentokil Steritech, claims to have over 90 years of experience in the pest control business.  Rentokil offers a unique service called Pestfree365. The company plans to visit your home or business to both defend your building against pests and eradicate any pests that have taken residence. You can also request a technician if a problem arises, and they come within a day.
Rentokil specializes in the main pests that cause infestations. Their website has a top-10 specialized pest list.  If you're a busy person who needs not to have "call the exterminator" on your list every few months, Rentokil is an excellent solution. You call them once, and they take care of your problems for a specified period of time.
Top Specialty Pest Control Companies of 2020
There are a set of pest control companies that specialize in a particular type of pest control, which includes termites, bees, bugs, or others.
Trutech
If you have a big pest problem, meaning the size of your pest and not its quantity, Trutech is the best option. They specialize in wildlife control. Not many pest control companies can handle raccoons, squirrels, birds, and other large animals. When you have a possum stuck in your chimney or when an armadillo decides to have babies by your back door, Trutech can rehome the animals.
Trutech's technicians have specialized training in animal disciplines. Many even have degrees with an emphasis in insects, birds, reptiles, etc.. Additionally, the company has a bilingual support line for customers.
Ehrlich Pest Control
Ehrlich specializes in the smallest but most disturbing of pests: bedbugs. They use a unique method where they bring in dogs to detect the bugs. They also conduct periodic inspections to prevent bedbug infestations. While the use of canine detection seems a little odd, the method has worked. Ehrlich is known for its effective eradication of bedbugs. They also have excellent customer service and additional services for other household pests.
TruGreen
You may have heard of TruGreen for their lawn care service. Ironically, their best pest control service is closely related to lawn care: mosquitoes. TruGreen understands the dangers that pests bring into your home, including E. coli and Streptococcus. Their focus on mosquitoes makes sense since this tiny bug carries such harmful viruses like malaria and the West Nile virus. They're one of the top lawn care pest control services in the market.
Mosquito infestations can happen because of your environment, so TruGreen looks at the whole ecosystem. They use customized applications and non-stop treatments during warm months to keep mosquitoes at bay. They also offer a guarantee that mosquito infestations will not happen after they've treated your yard and home.
While TruGreen specializes in mosquitoes, they also care for other pests. So as they take care of your mosquitoes, they can also treat your home for cockroaches, ants, spiders, and rodents.
Arrow Exterminators
Arrow has a broad array of pests that include rodents, wildlife, termites, and other insects. Their specialty lies in its customer service and termite control system. They give customers a termite control system that's unlike any others. Arrow uses the Sentricon system, which is an always-on system that kills termites.
Because Arrow specializes in termites, they reside in the places where termites are the biggest threat. When you live in the Southeast region, they are among your best local pest control services.
Clark Pest Control
If you have bugs or pests in the Southwest, you've most likely heard of Clark Pest Control. They have 27 different locations in Nevada and California.  They deliver the goods and kill the pests. Plus, Clark offers the duel service of pest control and lawn care at the same time.  Clark has spent years perfecting their pest control methods, which makes them a top choice for the Southwest region.
Hire Pest Control, Enjoy Life
Pests are horrible. They can destroy your home and business and cost you thousands of dollars in damage.  The right pest control can transform your home and business and allow you to live life normally.
Frequently Asked Questions (FAQ)
What is pest control?
Household pests consist of any bug, spider, or rodent you do not want. Even bats and small woodland creatures qualify as household pests.  Thus pest control refers to the vast market of individuals and products that can rid your home of those pests. The best pest control businesses on the market do more than just spray some insecticide on your foundation. They examine your home to understand its vulnerabilities, and then they attack those weak points.
When you hire a pest control company for your pest problems, prepare yourself. You want a company that meets your budgeting needs.  You also want a company that has efficacy guaranteed and written in the contract. That means they get rid of these pests.
What does pest control cost?
Pest control isn't free. Knowing the cost of pest control will help you see if you need to quickly find a way to make some more money or start cutting back to lower your bills.  According to Thumbtack, national average costs for pest control services run as follows:
Cockroach extermination cost: $100
Mosquito extermination cost: $75
Termite inspection: $150 – $300
Spider extermination cost: $88
General pest control: $95 – Duration: 45 minutes
Wasp extermination cost: $105
Flea extermination cost: $125
Bee extermination cost: $95 – Duration: 45 minutes
Ant extermination cost: $125 – $200
Rats/mice extermination cost: $150 – $200
Termite treatment using chemical or fumigation: $1,000 – $2,500
Wildlife removal will cost a national average between $475 – $575. It includes follow up visits and prevention services along with setting traps.
Most pest control experts will investigate your problem first and then quote your price. The price will depend on the size and location of your home, along with the type of pests they need to remove. The level of your existing plan can also make the price rise or dip.   If you need any special services or plans, you should plan on having to pay a little more.
How do I know which pest control company is best?
The key to understanding the effectiveness of a company depends on their specialty. Each company will have a pest specialty. So you do not want to hire a company specializing in rodents when you have an ant problem or vice versa. Look for a company with the following characteristics:
Are they available?
You may find an excellent company via a Google search. If they're not located in your community, though, then they won't work. The list below consists of companies with services in multiple states.
Are they qualified and certified?
Quality Pro is a national pest control association that certifies companies for customer service and safe practices. Companies certified with Quality Pro must have four key factors before they can belong. They must qualify in employee education, business operations, consumer relations, and environmental stewardship.
When you hire a technician, ask if he has a license and what kind of licensing he has. Also, ask about the type of education each employee receives and if the company has certified entomologists.
Some companies in the business will make sure of Integrated Pest Management, or IPM. This management system teaches pest control companies on how to get rid of pests that have less impact on the environment and people. IPM considers pest behavior when treating an area that needs pest control and thus reduces the pest's chances of returning.
What's their experience and reputation?
Do some research to figure out how long the company has been in business and how they've handled pest problems like yours. Ask neighbors and other business people for recommendations. Look at the online reviews of the company, including technicians and customer service.
How do they manage pests?
If you do not know what is causing your problems, what type of pest you're dealing with, you need a company that understands wildlife management. For example, you might think you have a mouse or rat problem when dealing with a raccoon. These are two completely different types of pests, and a company with wildlife management experience knows what to do.
What are the different types of pest control services?
Because pests come in all shapes and sizes, pest control services do as well. Each pest control service will specialize in a type of pest and a particular way of dealing with the parasite.
Prevention
Some companies specialize in prevention versus eradication. They believe if they can prevent future infestations, then they will avoid a bigger problem. Some techniques include having you remove items that attract pests, spraying chemicals that scare off pests, and filling small holes or cracks where a pest will enter a building.
Chemicals
Of all the types of eradication methods, chemical eradication is the most common. Companies will often use harsh chemicals to kill off and ward off insects and other unseemly pests.
Trapping
If you have small children or pets, trapping sounds safer than chemicals. Some companies have smart mouse traps, for example, that immobilize mice while not killing them so you can rehome them.
Pest Specialties
In the same way, companies specialize in how they rid a building of pests, and they specialize in the types of pests they target. Look for a company that specializes in your particular pests.
If you have a rodent infestation, then look for a company certified to get rid of rodents. Often companies specializing in rodent control will use a mixture of steel wool fillers, mouse traps, and chemicals to deter and kill rodents.
Companies dealing with insects like roaches, ants, spiders, and flies will often use chemicals. Insect companies understand insects best. They know the perfect cocktail of chemicals that will be safe for you but still kill those bugs.
Advertising Disclosure
We are an independent, advertising-supported comparison service. The offers that appear on this site are from companies from which we receive compensation. This compensation may impact how and where products appear on this site, including for example, the order in which they may appear within listing categories. The ranking is determined at our own discretion and should not be considered an endorsement (express or implied). The information and vendors which appear on this site is subject to change at any time. To the extent that ratings and rankings appear on this site, these are determined by both our subjective opinion and based on a methodology that aggregates a number of factors, including but not limited to, our analysis of brand market share based on origination volume and number of leads purchased, reputation according to such factors as JD Power customer service awards, compensation paid to us, and general consumer interest and awareness. For Credit Cards, Quicken Compare has partnered with CardRatings for our coverage of specific credit card products. Quicken Compare and CardRatings may receive a commission from card issuers.
Quicken Compare Score
The Quicken Compare score is based on multiple factors such as the most popular choice, consumer feedback and our internal evaluation. The score is unbiased and its goal is to provide you with a relative recommendation of offers as you compare the brands listed in our marketplaces. We do receive monetary compensation if you utilize the brands listed which allows us to keep this service free.
Editorial Note
Quicken Compare, a LMB Opco, LLC company, is compensated by third-party advertisers, however, any opinions, analyses, reviews or recommendations expressed in editorial content are of the author alone and have not been reviewed, approved, or otherwise endorsed by the advertiser. We make every effort to provide up-to-date information, however we do not guarantee the accuracy of the information presented. Consumers should verify any terms and conditions with the institution providing the products. Articles may contain some sponsored content, content about affiliated entities or content about clients in the network. QuickenCompare does not include all lenders or offers available in the marketplace. The content displayed on QuickenCompare or in this video does not provide legal, financial, accounting or tax advice. Opinions, reviews, analyses & recommendations are the author's alone, and have not been reviewed, endorsed or approved by any of these entities.