Product matching is a result of many factors, including provider marketing criteria. Matches or products included are from providers who compensate us. This compensation may impact which products appear and how they appear.
Compare Personal Loan Options in June 2023
Find Your Customized Personal Loan Solution
GET STARTED
Top Recommended
Est. APR: 5.40% - 35.99% APR
Loan Amount: $600 to $100,000
Credible
Whether you want to consolidate debt or cover an emergency expense, Credible makes it easy to find a personal loan that works best for you.
Top Recommended
Est. APR: 8.99-23.43%
Loan Amount: $5,000-$100,000
SoFi
A personal loan is a borrowed sum of money that is paid back with interest in installments. With a SoFi Personal Loan, you can borrow between $5,000 and $100,000 for various expenditures that include home improvements, credit card consolidation, IVF, even unplanned life events that call for emergency funds, and more. You can also check your rate in 60 seconds without affecting your credit score†, and get your loan funded as soon as the same day you're approved
Other options to help consolidate debt
Top Recommended
Freedom Debt Relief
Debt relief is an opportunity to put your credit card debt behind you without paying the full amount owed. Our debt experts negotiate with your creditors to get them to agree to settle for less than the full amount you owe, so you can resolve your debt for less and in less time than other debt solutions. As a debt relief company that has been helping people for over 15 years, we know how to create a custom debt relief program that gets you the best possible results.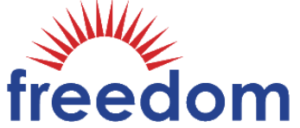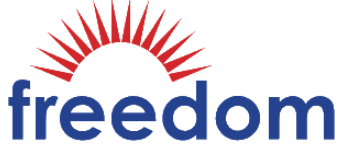 We create a custom plan to get you out of debt
After enough funds build up in your account, we negotiate with your creditors to settle your debts for significantly less than you owe
Our expert negotiators work hard to get you the best savings possible
Expand Details
After the full settlement amount is paid on each account, you no longer owe your creditors. Your credit card debt is behind you!
Over $10 billion in debt resolved
No upfront costs or hidden fees
Free consultation
650,000+ clients enrolled
Certified debt consultants
Top Recommended
Accredited Debt Relief
Accredited Debt Relief helps individuals across the U.S. by creating personalized debt relief programs that work. Our service is a form of debt consolidation without a loan. Our customized plans aim to help you reduce what you owe, avoid filing for bankruptcy, and finally overcome overwhelming debt.
27% of adults in the U.S. need to borrow money, get a personal loan, or sell something they own to pay for an unexpected expense of just $400. 12% of adults wouldn't know where to start in finding help to obtain the money they need. There are a plethora of personal loan companies in the marketplace, but how do you know which one to go to or what makes one personal loan better than another?
You can determine the answers to these questions by learning more about what are personal loans? How do personal loans work, and what is the benefit of you obtaining one? A 2018 U.S. News survey found that people who are seeking a personal loan spend less than two hours researching them before determining which particular loan finance company to go to.
When people experience financial hardships, it's important to know how they work, and are any of them applicable to their financial situation? Read on to learn more about personal loans and how since 2016, these types of loans have become one of the fastest-growing loan products in the market.
In 2018, more than 83 million people took out a personal loan. Are you considering a personal loan but aren't sure which to go with?
Explore the different small personal loans out there and the features of each. Read on to figure out and decide which personal loan is right for you and your financial security.
Best Personal Loans
SoFi
SoFi is a personal loan lender option if you have good credit. They offer flexible payments, no fees, and low rates.
The pros are:
Flexible payment
Member perks
Variable rates that are fixed
The cons are:
No refinance options
No direct payment to creditors for debt consolidation
Avant
Avant is one of the best personal loans for fair credit. Whether it's poor or fair, this is their specialty.
The pros are:
Long-term loan options
Fixed interest rates
Low monthly payments
The cons are:
Watch out for high-interest rates
There are late fees to watch out for
Administration fees
Upgrade
Upgrade is great when you're looking for funds within a day. You can use your personal loan for virtually anything as well.
The pros are:
Choosing a schedule that works for your budget
Interest rates are low if you have great credit
The cons are:
Unfortunately, there are late fees
Origination fee
Upstart
Upstart is the best for those who have fair credit.
The pros are:
It's quick to qualify
It's great for those with questionable or little credit history
The cons are:
There's an origination fee
There are more requirements to be approved
Navy Federal Credit Union
Navy Federal Credit Union is best for those who are looking for very small personal loans. If you're looking for a very small personal loan and want to avoid payday loans, Navy Federal is the route to go.
The pros are:
Co-signers are allowed
Repayment terms are available
The cons are:
You'll have to have credit union membership
There's no pre-qualifying option.
LendingClub
LendingClub is the best loan for when you're using a co-signer. You can apply with a joint application or co-signer.
The pros are:
Co-signer allowed
Co-signer lets you qualify for a low-interest rate
Grace period for late payments
The cons are:
It takes days to get your funds
Origination fee
Prosper
Prosper is one of the better personal loans for fair credit. There are fees involved with this lender.
The pros are:
Joint loan option
Change your due date
No prepayment fees
The cons are:
OneMain Financial
If you have a lower credit score in the fair range, OneMain Financial is a great option.
The pros are:
Free credit score information
Quick funding
Secured loan options
Joint loan options
The cons are:
High rates
There might be an origination fee
LendingPoint
LendingPoint uses FICO 9 credit scoring. This is a good option for those with less than perfect credit scores. They're available for consumers with credit scores that fall between 585-850. There's instant approval and no prepayment penalty.
PNC Bank
PNC Bank is another great option for those who will have a co-signer. If you qualify for a co-signer, you'll need to provide their income and address.
The pros are:
Small loans are available
Rate discounts are available
The cons are:
Not available nationwide
No pre-qualification option
Unsecured personal loans only have low-interest rates for higher amounts
U.S. Bank
The U.S. Bank is one of the nation's largest banks currently. It's great for a one-stop-shop for business accounts and personal loans.
The pros are:
Interest-rate discounts for automatic payments
No origination fee
Fixed interest rate
Fixed payments
The cons are:
There are loan maximum amounts
Penalty if you pay your loan off fast
You'll need to be a U.S. Bank customer
Regions Bank
Regions Bank is great when you're looking for multiple loan options. Regions Bank is located in the South and Midwest of the U.S.
You can choose between multiple fixed-rate personal loans. These loans offer an unsecured, deposit-secured, and secured installment option.
The pros are:
You can apply for pre-qualification with unsecured loans
Quick application process
Multiple personal loan options
The cons are:
There's a maximum unsecured loan amount
A loan is only available in certain states
Hard to qualify for those without established credit
LightStream
If you're looking for fast funding (same-day), LightStream is a great option.
The pros are:
Low starting rates
You'll have a co-sign option
No fees
The cons are:
You'll need many years of credit history
No pre-qualification on their website
Discover
Discover is available in all 50 states and there are no fees for those who pay on time.
The pros are:
Long-term loans are available
Access your FICO credit score
No fees except for a late fee
The cons are:
You'll need a fair credit score
No co-signers
Frequently Asked Questions (FAQ)
What is a personal loan?
Before attempting to find a personal loan finance company, it helps to start at the beginning and determine what a personal loan is? Personal loans are a secured or an unsecured personal loan with the purpose of helping you reach a financial goal. The financial goals that people get personal loans for range from paying off a high-interest rate debt to home improvement to funding a significant expense item like an unexpected medical expense.
Most personal loans have percentage interest rates that range from 6% to 36%, so finding the one that's good for obtaining your financial objective and also good for your specific loan purpose is vital. Most of the time, people want to apply for a personal loan that has the lowest annual percentage rate they can qualify for. But there are other personal loan features you need to look at too.
These features include fees, a soft credit check requirement, or minimum loan amount. Also, you should look into whether the lender autopays your creditors directly or give you the money so you can pay them off. You also want to know what the life of the personal loan is and how long you'll be making monthly payments.
How do i get a personal loan?
The first thing a consumer thinks of when seeking personal loan options is finding one at their local bank. Banks usually have many loan offers for your consideration but only if your credit score is top-notch. Most of the time, if you could meet all the excellent credit profile criteria a bank needs you to in qualifying for a personal loan, you wouldn't need one as you'd already have financial security.
The good news is banks aren't the only places that offer personal loans. You can get this kind of loan at a credit union, consumer finance companies, online lenders, and even peer-to-peer lenders. An important criterion you want your loan lender to offer is terms and conditions for personal loans, mortgage refinancing, or any other type of consumer loan. You also want to know ahead of time the length of time you'll be making monthly payments and the fixed interest rate so you can assess if all the costs will fit into your budget.
You can find some of these lenders by going online and looking for personal loan lenders that lead you to company websites. These company websites share information that lets you know their rates, terms, fees, and more. You can read online reviews about the companies to find out what previous customers are stating, as well as their rating with the Better Business Bureau.
Also, you should check out the company through the Consumer Financial Protection Bureau (CFPB) because they are a U.S. government agency that helps protect the rights of consumers through a searchable database of lending companies.
How do personal loans work?
The easiest way to think about a personal loan is that the application process is for an installment loan that allows you to borrow a fixed amount of money and pay it back in monthly payments over the life of the loan. The time range for most monthly payments and loan terms runs from twelve to eighty-four months. After you pay your loan off, if you need another one, you can apply for a new loan.
But the loans come with other costs such as origination fees, processing fees, prepayment penalties, and late fees. It's essential to know before you select a lender to borrow from which of these types of fees do they use. If the lender uses an origination fee, you'll have to pay for the processing of your online application, or loan application which usually ranges from the lowest rate of 1% to 8%.
Sometimes there are processing fees that are assessed with your loan and are added to the loan amount you pay back each month. If you find a way to pay back your loan before the loan is due, you can have to pay the lender a prepayment fee. Late-payment fees can be assessed against you if you are late in paying the loan terms back, so try to always pay back your loan on time.
Is taking out a personal loan a good idea?
If you're looking for cash fast, then a personal loan is a good option.
The pros are:
Interest rates are lower than payday loans
You'll have more time to pay it off
Get money fast
Unsecured so no collateral
You receive one lump sum
Normally fixed interest
The cons are:
Those with low credit scores might not qualify
You might receive additional fees
Some loans you can't have co-signers
An extra bill every month
What are reasons to get a personal loan?
Personal loans today are considered a very diversified financial offering, allow more people to get access to them. Everyone has a story about the first time they got a personal loan outside of a financial institution they got an auto loan or jewelry. The reasons for getting a personal loan are as wide as they are deep.
Some of the most common reasons to get a loan are to help you remodel your home by adding something to your house like a pool, a new roof, or build an extra room. Many times people get a loan to help their FICO credit score. It's more common than you think to do this because if you can get a personal loan and pay it off in time, the credit bureaus calculate that into your credit report score.
Parents sometimes get a loan to help pay for a wedding for their child, or the bride and the groom get a loan to help pay for their wedding themselves. The average wedding today is over $32,000, so a personal loan solves a lot of wedding financial issues. There are countless personal loans to help you pay off your credit card debt.
Credit card debt, with its staggering high-interest rates, is often paid off by these types of loans because most personal debt consolidation loans have lower interest rates and can help a person with bad credit. There are even cases where people start their business through a personal loan because it helps them access start-up money that's needed to begin their entrepreneurship dream.
What are approval requirements for a personal loan?
When you're wondering how to borrow money, personal loans are a great option, but it's important to see if you meet the qualifications first.
A lender will take a look at your debt-to-income ratio. This is your monthly income divided by your monthly debt payments. Lenders will prefer a lower debt-to-income ratio.
Since lenders aren't available in every state, ensure they're licensed in your state before applying.
As you've noticed, some personal loans offer you the option of a co-signer, while others don't. If you don't have enough credit history or income to qualify for a loan, a co-signer might be vital to be approved.
With a co-signer, you can normally get a lower interest rate as well since they're taking the history and credit score of your co-signer into account. Plus, there's someone else they can collect from if you default on your payments.
Some lenders might include what's called merit-based qualifications (earning potential, education, etc.). This is beneficial if you have a lower income for now.
You might be required to work a set amount of years before they'll approve you for a loan.
Which banks offer personal loans?
There are some large personal loans you can get from banks as long as you have an account and excellent credit history. Most banks will consider you for a personal loan if you're an existing customer and have creditworthiness. Some of the banks that have good repayment terms for loan payments and are worth checking out.
They include but aren't limited to:
PNC Bank Personal Loan
HSBC Personal Loan
Wells Fargo Personal Loan
Citizens Bank
Citibank
BB&T Bank Personal Loan, and
US Bank Premier Loan
The actual rate you receive on your loan will depend a lot on your annual income and  credit report because if you have good credit, then you will have a lower interest rate.
Are there fees associated with personal loans?
When you're looking at the best personal loans for fair credit, good, or poor, you'll want to consider the fees involved. Fees can wrack up the price you pay every month.
You could have an origination fee, which is a fee received for administering the loan. Only a few lenders don't charge this fee. Your origination fee can be determined by your credit score, so the higher it is the lower it'll be.
Many lenders will also charge a late fee if you default on your payments. Late payments on your loan can hurt your score as well. If you're afraid you'll forget, set yourself up for autopay.
Some lenders will charge a fee for returned payments. Returned payments are when the lender will try to take money out of your account and there's not enough money to cover the amount due.
Can you refinance a personal loan?
You can refinance a personal loan, but you have to ask yourself if it's a good idea. You could be digging yourself a bigger debt hole, and that's not what a personal loan is for. But you can check if you pre-qualify through multiple lenders to see what their interest rates are and compare them to what you have now.
Once you find a lender with interest rates a bit better than what you have now, you want to find out what the refinancing costs will be. Remember, you can have fees, prepayment penalties, and more when you're refinancing a personal loan. Also, some people want to transfer the money themselves to pay off a current loan, but many lenders do it for you by transferring the funds to the existing loan and paying it off.
Make sure you're comfortable with your new lender's loan application process, fees, and details before you sign on for a new loan.
What are loan terms for personal loans?
Every lender will have their own rules when it comes to how long you have to pay the loan, what you can use the loan for, and how much they'll lend you.
The longer you have to pay your loan period, the lower your payment will be. This will also increase the amount you pay in interest.
Always be truthful about what you'll use the loan for because dishonesty can be seen as loan fraud. Loan fraud can lead to extra charges and fees
What are interest rates of personal loans?
Most personal loans have a fixed interest rate which means the interest rate will stay the same for the entire loan. If you receive a variable rate loan, that means the rate can change over time.
Variable rates are a risk since they can start out lower but wind up higher depending on the market. Most want to stick with a fixed rate since it's less of a risk.
What are secured personal loans?
Are you wondering how to borrow money with bad credit? Your option is what's known as a secured personal loan.
A secured personal loan is where you have collateral (house, car, etc.) that the lender can take if you don't pay your loan. These tend to have lower interest rates since there's less risk involved for the lender.
The pros of a secured loan are:
You may qualify with a poor credit score
Possibly lower interest rates since there's collateral
The cons of a secured loan are:
You won't have the title of your home or car until your loan is paid
Your asset will be taken if you don't pay
What are unsecured personal loans?
An unsecured personal loan is where you'll borrow money without collateral. Interest rates can be higher since it's more of a risk for lenders if you don't pay.
If you go with an unsecured loan, lenders will take a look at your credit score since there's no collateral. They're usually for those who have good credit and established credit history.
Since they don't have collateral to take, instead they'll send your total due to a collections agency, and you'll receive negative marks on your credit report. If you still don't pay, your lender could sue you and take you to court.
The pros of an unsecured loan are:
You can go through credit unions, banks, or online options
No collateral to qualify
The cons of an unsecured loan are:
You need to have good credit to normally qualify
Higher fees and interest rates since there's no collateral
Advertising Disclosure
We are an independent, advertising-supported comparison service. The offers that appear on this site are from companies from which we receive compensation. This compensation may impact how and where products appear on this site, including for example, the order in which they may appear within listing categories. The ranking is determined at our own discretion and should not be considered an endorsement (express or implied). The information and vendors which appear on this site is subject to change at any time. To the extent that ratings and rankings appear on this site, these are determined by both our subjective opinion and based on a methodology that aggregates a number of factors, including but not limited to, our analysis of brand market share based on origination volume and number of leads purchased, reputation according to such factors as JD Power customer service awards, compensation paid to us, and general consumer interest and awareness.
Quicken Compare Score
The Quicken Compare score is based on multiple factors such as the most popular choice, consumer feedback and our internal evaluation. The score is unbiased and its goal is to provide you with a relative recommendation of offers as you compare the brands listed in our marketplaces. We do receive monetary compensation if you utilize the brands listed which allows us to keep this service free.
Editorial Note
Quicken Compare, a LMB Opco, LLC company, is compensated by third-party advertisers, however, any opinions, analyses, reviews or recommendations expressed in editorial content are of the author alone and have not been reviewed, approved, or otherwise endorsed by the advertiser. We make every effort to provide up-to-date information, however we do not guarantee the accuracy of the information presented. Consumers should verify any terms and conditions with the institution providing the products. Articles may contain some sponsored content, content about affiliated entities or content about clients in the network. QuickenCompare does not include all lenders or offers available in the marketplace. The content displayed on QuickenCompare or in this video does not provide legal, financial, accounting or tax advice.