When I got married in 2017, I knew I wanted a luxury honeymoon. But after planning the wedding, I also realized that the budget for the honeymoon would be small. That's when I found travel hacking. Thanks to three credit cards with big welcome bonuses, we were able to meet the minimum spends on the cards with wedding expenses. Then we used the rewards points towards hotels in Hawaii. 
I booked $6,000 worth of hotel stays for $435. 
During the honeymoon, we stayed at three different luxury hotels. We also received complimentary hotel vouchers and got upgraded to hotel room suites with the best views thanks to our loyalty program status from the credit cards. Since then, I've been excited for another chance to try travel hacking. So this summer I booked travel to Mexico with credit card points.
Here's how I planned a week in paradise for less than $1,400 per person. Follow my lead, and you could plan your ideal vacation for less. 
Research travel rewards smarter, not harder
1. Find your travel hacker style
When I learned about travel hacking, I was scared by the thought of spreadsheets, calculations, and endless research. And while I love being organized, I hate spreadsheets. Turns out, I quickly learned that my travel hacker style is a little more laid back than most people. Whether you love searching online for hours or are happy with "good enough," it's important to identify your travel hacker style before you start.
Because of that, I knew that I did not want to travel hack all of our honeymoon. So instead, I only focused on travel rewards credit cards with hotel welcome bonuses, and just paid for our domestic flights to Hawaii. I'm sure I could have figured out a way to book domestic flights with rewards points, but I focused my energy on the travel rewards for hotel chains instead. Because of that, I had more fun planning the trip.
For this trip, I only researched all-inclusive resorts because I didn't want to deal with the hassle of trying to use travel rewards for everything. With an all-inclusive resort, I only had to worry about the cost of the hotel and the flight. This was less stressful because I knew I could use travel rewards towards one of those. Be honest with yourself about your travel hacker style. There's nothing wrong with being a spreadsheet junkie or a low-key researcher. The most important thing is to know yourself and plan your travel accordingly.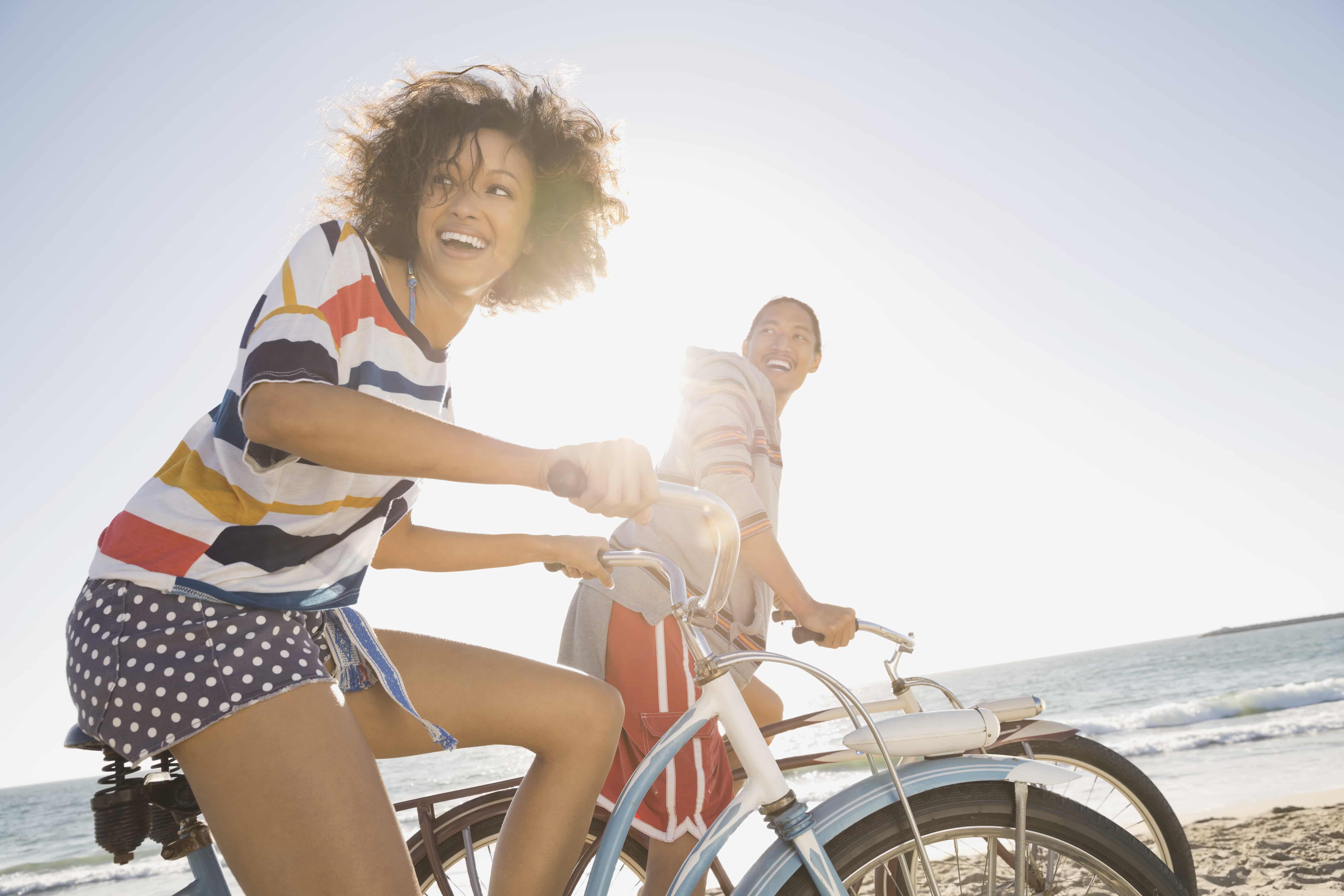 2. Focus on welcome bonuses
Earning travel rewards through credit cards is great, but the real way to earn flights and hotel stays is through welcome bonuses. Whether it's the Hilton Honors Ascend card from American Express with 125,000 bonus points or the United Explorer card with 40,000 bonus points, there are many different credit card welcome bonuses that can accelerate your travel hacking plans. 
For my trip to Mexico, I focused on airline travel rewards. I knew I'd pay for the resort in cash to get the best deal. After researching major airlines that had direct flights between my home airport and my destination in Mexico, it became clear Alaska Airlines was the best choice for this trip. Because of that, I applied for the Alaska Airlines Visa Signature® card, which offers 40,000 bonus points if you spend $2,000 or more within the first 90 days of opening your account.
Even though credit card welcome bonuses are a great way to reach your travel hacking goals, it's important to remember that some credit cards do have annual fees (although many waive the annual fee for the first year). That doesn't mean you shouldn't apply for the card, but it's something to calculate before applying for a new card. 
For example, the Alaska Visa card has a $75 annual fee. Because I was able to get about $300 worth of travel by signing up for the card and meeting the bonus requirements, the annual fee was worth paying. It's also a good idea to know your credit score before you apply. Some credit cards require certain scores. If you don't have the recommended credit score, you might want to look elsewhere.
Cards without annual fees, such as the Discover it® Cash Back, will give you an introductory bonus of matching 100% of your cash rewards in the first year.  If your spend in the first year is high, this a very lucrative card offer, but you'll have to wait quite a while for those rewards. It's a good option if you're planning your trip well in advance, like a honeymoon.
3. Research travel rewards smarter, not harder
Research is an important part of planning a good vacation, but it can also be one of the most stressful parts. Remember that your time is also important. It might sound silly, but the old saying, "time is money" exists for a reason. Instead of obsessing about hotel points, rewards credit cards, and airline miles, learn to research smarter. 
When I started researching our trip to Mexico, I felt overwhelmed by the different cities, credit card offers, and activities. So I took a break and made a list. I wrote down the reasons I wanted to go on the trip. For me, the reasons were relaxation, sunshine, and rest. Once I made my list, I saw that I didn't want to explore museums in Europe or watch a Broadway play in New York. I wanted a week of relaxation and an all-inclusive resort seemed like the best way to get that experience. Knowing what I wanted made it simpler to research locations, hotels, car rentals, and flights. I learned that you don't need all of the information, you just need to know where to focus. Saving a lot of money along the way is part of the fun and shouldn't be a stressor. 
4. Know when to pay
Travel hacking is great, but sometimes points-based travel isn't worth the hassle. That's why it's a good idea to know when to pay. When it comes to travel hacking hotel stays, it's usually best to focus on international hotel chains over small or local hotels, because most companies work with international chains to create rewards programs. The most popular hotel chains include Marriott with the Marriot Bonvoy Boundless Visa Signature Credit Card, Hyatt with the World of Hyatt card, and Hilton with the Hilton Honors Credit Card from American Express.
For our vacation to Mexico, we didn't want to stay at a hotel chain, so I chose to pay for our hotel stays. Once I decided, it was time to research the top deals.  For our trip, Costco Travel offered the best vacation packages. Combined with our airline rewards, we spent a total of $1,400 per person for a full week in Mexico, which was an incredible deal for seven days in paradise.